$

50.00
ART BRAT TAT: tattoo ticket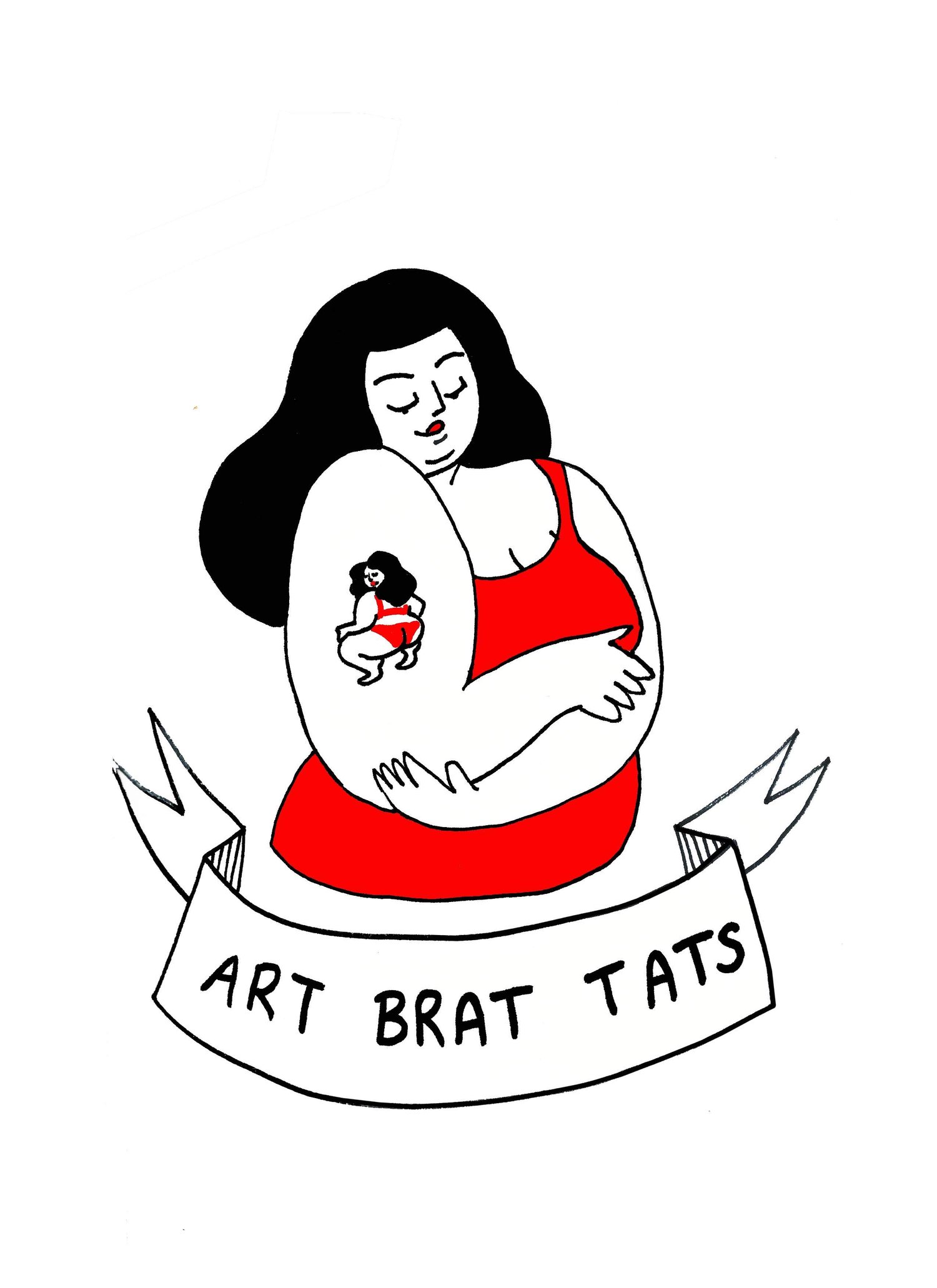 An easy way to get your own art brat tat!
This purchase permits use of an existing image for a tattoo. At the checkout please describe or attach a link to the image you wish to have tattooed. If you would like a high res image file to bring to your tattoo artist I will be happy to provide one upon request ❤️
This ticket does not cover custom or new designs, please contact me via email if you would like to ask about commissioned designs :)
Purchase of a tattoo ticket does not grant you exclusive rights to the image (I.e. other people can get that tattoo), and other people's custom designs are not available. If you are interested in something custom then please contact me directly :)
Thanks ❤❤! And please send me images of the finished tat, I love seeing them!